How To Start A Pressure Washing Business.
Starting a pressure washing company can be a lucrative business opportunity. The profits are high, the work isn't backbreaking, and you can enjoy the comfort of working when you would like. Once you have an established pressure washing business, the hard work you put into getting your business off the ground will feel more than worth it.
You are probably wondering how I can start a pressure washing business? It's pretty simple to set up a pressure washing business.
Just follow this plan step by step, and your business will be up and running in no time.
1.) Determine the name of your pressure washing business.
Believe it or not, the name of your business plays an essential role in the following steps. Think of a name for your business. Take out a piece of paper and write down 15 ideas for business names. A pro tip is to have the word exterior, pressure washing, power washing, or anything related to the industry. Doing this will help with SEO search engine optimization. It will also help customers recognize what service your company offers.
2.) Search a domain-providing service such as Go Daddy to see if the domain name is available.
You came up with the perfect name. Now, you're wondering what I should do next? The answer is to check to see if the name is available. For example, you live in California and want to call your company Cali pressure washers. You make the perfect logo, create a website, print your marketing materials, and finally go to register the domain. You're so excited that your business is finally ready to be launched, but then you find out there is already a company using www.calipressurewashers.com. You also realize there is already a company in your area called Cali pressure washers. You then just wasted time and money for nothing.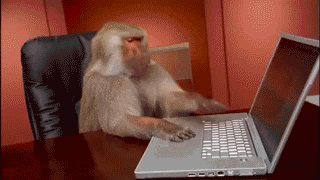 3.) Register your business with your local state government.
Choose the type of business you are going to create. Choose from a sole proprietorship, partnership, LLC limited liability company, corporation. You will have to file paperwork with the department of revenue. Ensure that the business name you choose isn't the same as another one in your area. You can check for that on the Departments of Revenues website to see if the name you selected is available. You will also have to get an EIN for your business. An EIN is a unique nine-digit number that identifies your business for tax purposes. It's similar to a Social Security number but only for business-related items. As a business owner, you'll need an EIN to open a business bank account, apply for business licenses and file your tax returns.
4.) Create your logo.
This step is just as important as the name. When creating a logo, you want it to be niche-specific. You might have a fantastic logo; however, that means nothing if your customers don't know what service you offer.
You can hire a freelancer from Fiver if graphic design isn't your strong suit. If you have skills with graphic design, you can use an app like Canva to create a professional logo on your own. You want your logo to represent the service you offer. Examples include water, a pressure washing gun, a house, etc. Try adding elements in your logo that relate to pressure washing. Doing this will help potential customers know the exact service you offer.
Madison Power Cleaners LLC logo
5.) Hire an Accountant and Attorney.
I can not give any legal advice, but I recommend hiring both if you want to ensure your business stays out of legal trouble. Whether you are starting a company on your own, with partners, or with investors, a Business Attorney can help you protect your business and your investment, prevent misunderstandings with your business partners, and most importantly, protect yourself from personal liability for business debts and legal obligations. You should hire an accountant for your small business when you need help with collecting, analyzing, and reporting financial information. Accountants can interpret your financial data to help you make better business decisions regarding your company's money.